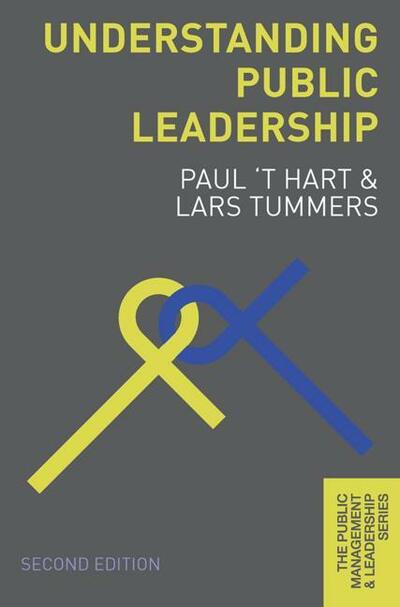 A new edition of a popular textbook that provides a systematic and up-to-date introduction to the different approaches to understanding leadership in the public sector.
This text draws together a wide range of enduring and cutting-edge scholarship to provide a clear and concise overview of the area. Written by two of the field's leading experts, it uses real-world case studies to unpack the dilemmas and complexities facing leaders in contemporary democracies.
Now streamlined to further help students navigate this widely debated area, this is the ideal text for undergraduate and postgraduate modules on leadership on public administration and management courses. Moreover, with its balance between theory and applicability it is also a valuable resource for training courses for public sector professionals.
More info
https://www.macmillanihe.com/page/detail/Understanding-Public-Leadership/?K=9781352007633
Reviews
't Hart and Tummers' sophisticated view of public leadership emphasizes the relevance of leaders, relationships, institutional arrangements, contexts and contingencies. Using captivating practical stories as examples, the book unravels how these factors work together to understand both what produces good leadership and what impact leadership has in public life. The authors successfully achieve their goal of conveying 'what we know of (political, administrative and civic) leadership' in the very unique and messy world of public and collective problem-solving. – Sonia M. Ospina, Wagner Graduate School of Public Service, New York University, USA
Paul 't Hart, now with Lars Tummers for the second edition, has pulled off another tour de force. The synthesis and exploration of public leaders and leadership from several angles is thought-provoking, insightful and engaging. This book extends, through its scholarship, the field of public leadership as a distinct field. It should be read by students, academics and practitioners alike. This area of academic work has never been more needed as the world faces a series of political, economic, social, technological and environmental challenges. Leadership responses to these challenges range from the illiberal to the democratic so this book is particularly valuable and timely. – Jean Hartley, Open University, UK
Relying on scholarship from a diversity of academic disciplines, this new edition of Understanding Public Leadership provides insight into the most pressing issues in public leadership in current times. It departs from a focus on the individual leader to convincingly convey the message that public leadership should be seen as relational and collaborative. Identifying time and change as contexts and objects of public leadership, 't Hart and Tummers challenge the reader to reflect on both the state of the art of leadership research and her own leadership practice. – Sandra Groeneveld, Leiden University, the Netherlands
The book contributes significantly to the literature on public leadership by discussing political, administrative and civic leadership. In contrast to the traditional focus on downward influence exerted by single individuals, the books is about leading up, down and out, and it addresses novel issues such as shared leadership. The high scientific level and very useful boxes with practical examples mean that I can unreservedly recommend it to both academics and practitioners. – Lotte Bøgh Andersen, Aarhus University, Denmark
There is a bizarre gap between the importance of public leadership in times of uncertainty and populism and its neglect in scholarly literature. Paul ´t Hart and Lars Tummers fill this gap brilliantly. Based on a sophisticated analytical scheme, they address the relevant key questions: What are the ingredients of leadership that respond to the requirements of accountability, effective problem solving and overall trustworthiness? How do leadership challenges differ in times of normalcy, accelerated change and crises? How to cope with the tension between responsiveness towards the public and defending the realm of institutional integrity? Despite its analytical depth the book is easy to read due to clarity in style and rich empirical illustrations. In its second edition, it will expand its role as a standard reference for scholars and practitioners alike. – Wolfgang Seibel, University of Konstanz, Germany
The authors have written an excellent and concise overview of the public leadership field that is useful for both scholars and practitioners. The book is filled with valuable summaries and insights. – John Bryson, University of Minnesota, USA